Name:
Another round, mon ami?
Game:
Aerena - Clash of Champions
Series:
1
Card Number:
4 of 8
Description:
Baron Rouge has the mind of a great scientist, the bearing of a true gentleman and the body of a boxer. He has weathered many situations wit a combination of charm, noblesse and a powerful right hook. The Baron ethnological studies took him from his native Haiti to the Sorbonne and on to the darkest corners of the globe, where he unearthed the secrets of ancient rituals.

Ready for another round, mon ami?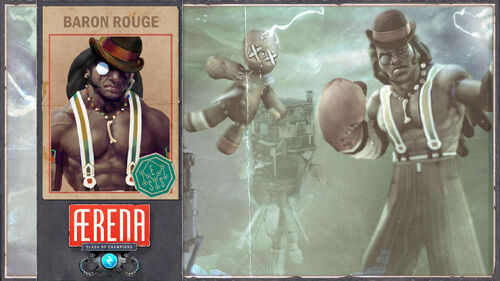 Community content is available under
CC-BY-SA
unless otherwise noted.