Name:
Chaaaarge!
Game:
Aerena - Clash of Champions
Series:
1
Card Number:
8 of 8
Description:
The only grandson of Henry Ford, one of the INC's founders, Corporal Wayne is a highly decorated veteran of many battles. He has served with distinction in the INCquisition's Navy Air Corps for over a decade and quickly rose through the ranks. A staunch believer in the superiority of his grandfather's cause, he has no patience for lesser men.

Once more unto the breach men! Chaaaarge!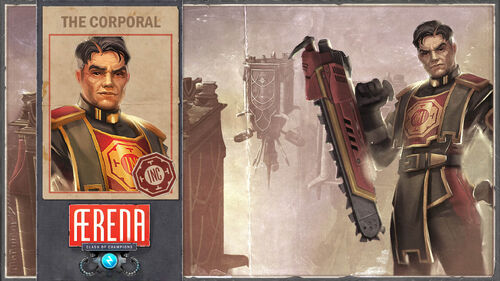 Community content is available under
CC-BY-SA
unless otherwise noted.