Name:
The Worm
Game:
Power-Up
Series:
1
Card Number:
13 of 15
Description:
An ore mining unit, but by no means incapable of defending itself. The worm is exceptionally durable, capable of burrowing deep into the ground.

The unit is also heavily armed with energy balls, homing glow-balls and a vast store of homing missiles. Such is the value of subterranean ore, the Worm has even been equipped with flight capability. A truly awesome opponent.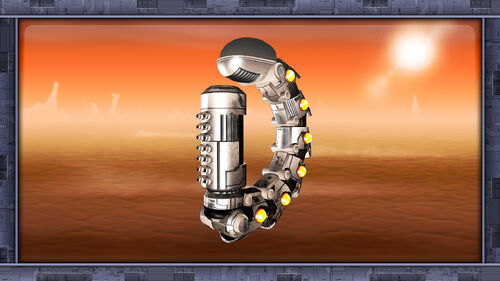 Community content is available under
CC-BY-SA
unless otherwise noted.