Welcome to the Steam Trading Cards Wiki!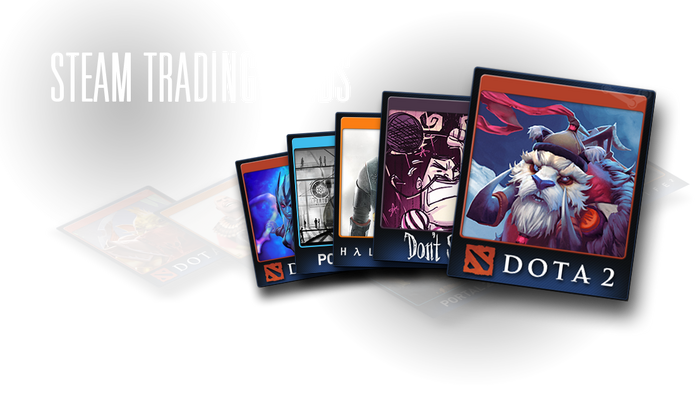 Everything about Steam Trading Cards
If you're just visiting, we suggest you start here: Supported Games List.
Welcome to the Steam Trading Cards Wiki! Feel free to add new content to the wiki, we're always in need of people to help run this wiki. If you want to help, then don't hesitate to join! Please refer to the manual of style for basic editing information.
Steam Trading Cards were released as a beta on May 15, 2013. The beta ended on June 26, 2013, at which point it became available to all Steam users.
Not all games on Steam have trading cards: its up to the game's developers to decide if they want to participate or not. If a game does participate, it will have 5-15 cards in the set. These cards appear in 2 forms, standard and foil, of which the latter is rarer. When you collect all of the cards, you can craft them into a badge.

---